British Stories Exhibition
Conversations between the Louvre Museum and Bordeaux Museum of Fine Arts, May 19 - September, 19
Museum of Fine Arts
The British art collections held by the Bordeaux Museum of Fine Arts form a coherent corpus of thirty paintings, drawings, prints and sculptures. This exhibition divided into sections is an occasion to admire them all and compare them with works loaned by the Louvre, the prestigious partner to this British Year !
A significant portion of the exhibition is dedicated to portraiture, a genre in which British painters excelled in the 16th century. In the 17th century, Flemish painter Anthony van Dyck was invited to stay at the Court of Charles I of England during the last decade of his career, a period that was a pivotal moment in the development of European portrait art whose conventions van Dyck reinvented (Modello of the Double Portrait of the Palatinate Princes Charles Louis I and Prince Rupert, the king's nephew, Museum of Fine Arts, Bordeaux). Among his most famous heirs we can mention Sir Joshua Reynolds, represented by his celebrated 'Master Hare'(Louvre) and other compelling portraits (Portrait of Richard Robinson, Archbishop of Armagh, Museum of Fine Arts, Bordeaux). This survey of British portraiture culminates with the Portrait of John Hunter by Sir Thomas Lawrence (Museum of Fine Arts, Bordeaux). In the history painting genre, the exhibition gives a special place to artists under-represented in French public collections, namely James Ward, with his superb Baptism of Christ (Louvre), Benjamin West (Phaeton asking Apollo to Drive the Sun Chariot (Louvre) and Johann Zoffany (The Triumph of Venus and Venus and Adonis (Museum of Fine Arts, Bordeaux). Interestingly, the typically British genre, the conversation piece, is also represented along with landscape, dominated by the dramatic canvas by John Martin, Macbeth (Museum of Fine Arts, Bordeaux).
The Museum of Fine Arts and its close partner the Louvre look forward to taking you on a fascinating journey of paintings from across the Channel, on an itinerary through the most significant works of art by generations of innovative, inquisitive and daring artists.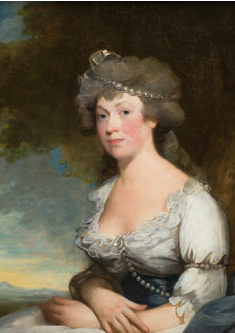 Gilbert Stuart, Portrait of Mrs James Arden, vers 1794 © Musée des Beaux-Arts, Ville de Bordeaux.
Joshua Reynolds, Miss Frances Kemble, actress, 1784. Paris, musée du Louvre © RMN-Grand Palais (musée du Louvre) / Gérard Blot.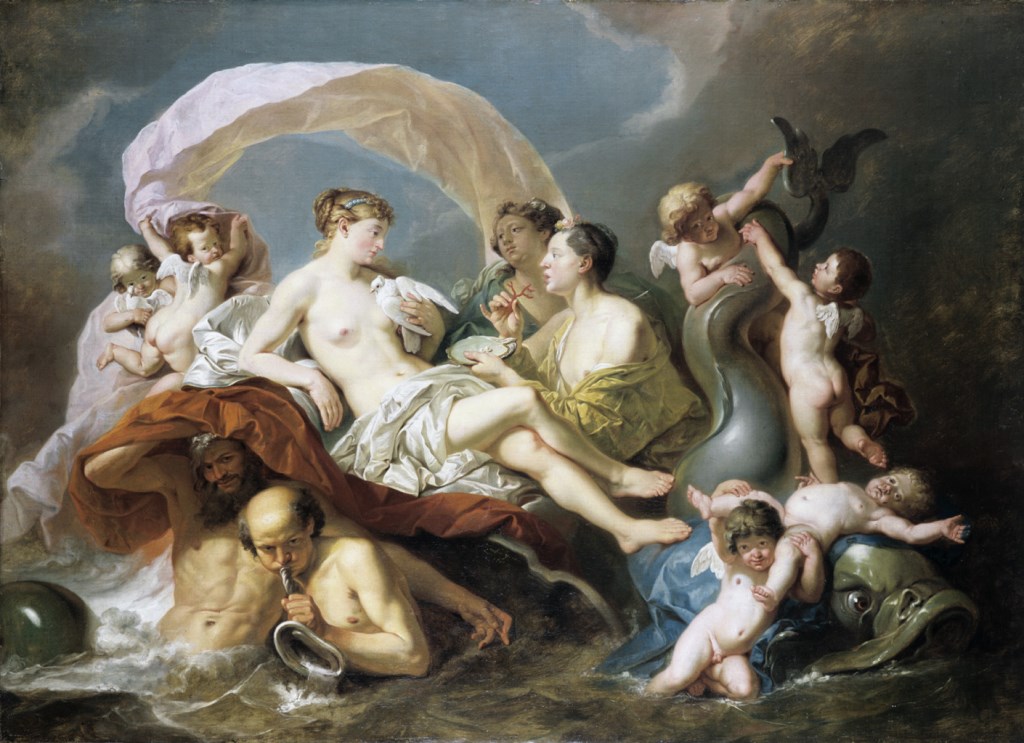 Johan Zoffany, Le Triomphe de Vénus, huile sur toile, 1760, © Musée des Beaux-Arts de Bordeaux.
Benjamin West, 
Phaéton sollicitant d'Apollon la conduite du char du Soleil
, 1804. Paris, musée du Louvre © RMN-Grand Palais (musée du Louvre) / Jean-Gilles Berizzi.
About the British Year
PUBLICATIONS AND INTERNATIONAL SYMPOSIUM
These two exhibitions will be accompanied by two scientific publications, including a catalogue for the exhibition Absolutely Bizarre! You might also be interested in the international colloquium on Portrait Art in English Painting (1750-1900) co-organised by the universities of Toulouse and Bordeaux in collaboration with the Bordeaux Museum of Fine Arts, running in September 15-17, 2021.
A programme of concerts, organised in partnership with the Opéra and the Nouvelle-Aquitaine PSEMD (Dance and Music Teacher Training School), talks, themed tours and educational projects held as part of the Le musée sort de ses murs [The museum goes beyond its walls] contribute to making this Fine British Season a rare occasion to understand the culture of our British friends and admire this wealth in a complex geopolitical context. Bordeaux Mériadeck Library will also be one of our year partners, hosting numerous events on its premises in connection with exploring English literature.
Exhibitions curated by:
Sophie Barthélémy, director of the Bordeaux Museum of Fine Arts
Sandra Buratti-Hasan, deputy director of Bordeaux Museum of Fine Arts, conservator of the 19th and 20th century Collections
Guillaume Faroult, conservator of French 18th century and British and American art, Louvre and, for Absolutely Bizarre !, Jenny Gaschke of the Bristol Museum & Art Gallery.
Exhibition edition: under the scientific direction of Guillaume Faroult. Translation in English : Benjamin Aguilar Laguierce, 9h05 International.
Exhibition design: Sandrine Iratçabal, Atelier SIGMAS, Bordeaux.
Lighting: Géraud Périole.