Exhibition Goya Physionomiste
At the museum, room of the News, South wing.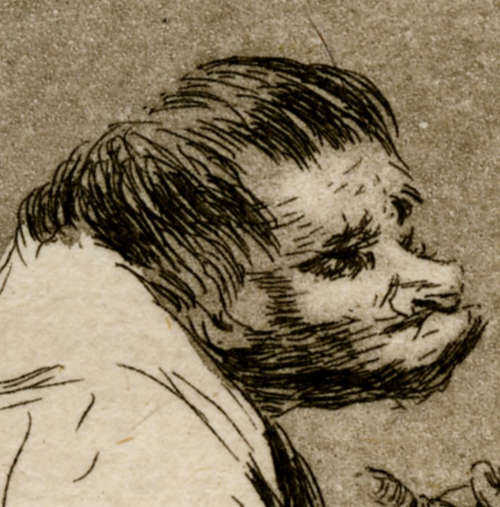 Goya, Planche Pathologica (détail) © Bibliothèque nationale de Madrid. 
In partnership with the Instituto Cervantes of Bordeaux, this exhibition is realized by the national chalcography of the Royal Academy of Fine Arts of San Fernando in Madrid. The exhibition is augmented by ancient books and a painted portrait of Goya, for this first French stage. 
Physiognomy : literally the "knowledge of nature", concerns the evaluation of the human character through the study of physical traits. This concept of a natural fit between the body and the soul dates back to antiquity, especially with Aristotle, and reappears in 17th century thought.
Exhibition connects the faces drawn by Goya with the 18th-century treatises on physiognomony notably :  L'Art de connaître les hommes par la physionomie (1775-1778) by Lavater, a Swiss theologian. Some theories reveal the similarities, already known in 16th century, that exist between human faces and animal facies. From this comes a fashion for the study of the «animality» of the human face and its expressions. 
---
Behind the exhibition 
Guided tour bilingual spanish / french on friday 26 july 
                  ​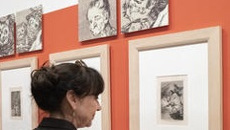 © F. Deval, Mairie de Bordeaux.